Registration and coffee begin at Patterson Hall at 8:30am on Saturday March 24. A full PDF schedule is now available.
Key conference locations are highlighted on the map below.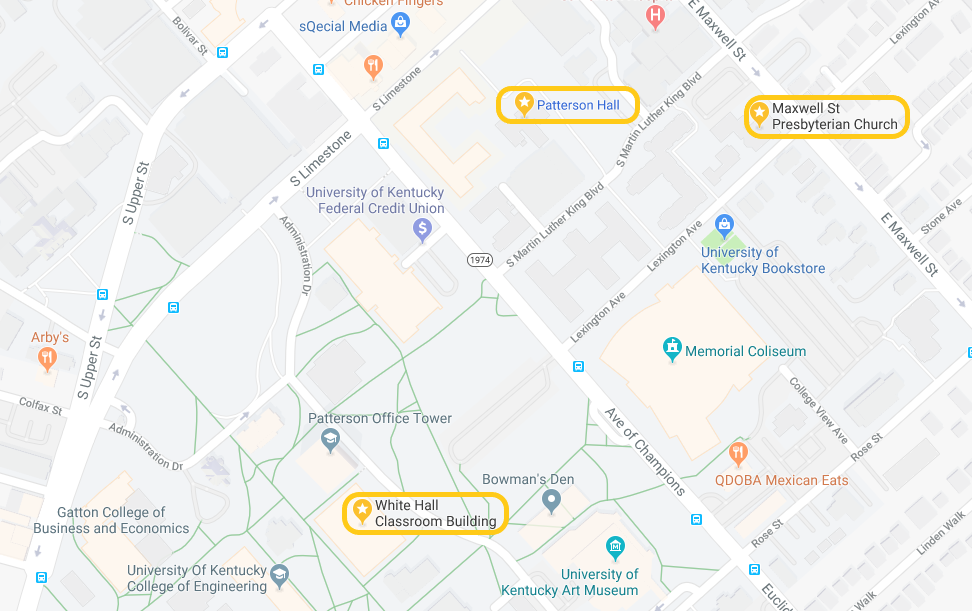 Conference events on Saturday March 24 will be held at Patterson Hall (not to be confused with the Patterson Office Tower, for those familiar with the UK campus). The Saturday evening conference dinner will be held at the Fellowship Hall of Maxwell Presbyterian Church. Conference events on Sunday March 25 will be held at White Hall Classroom Building.