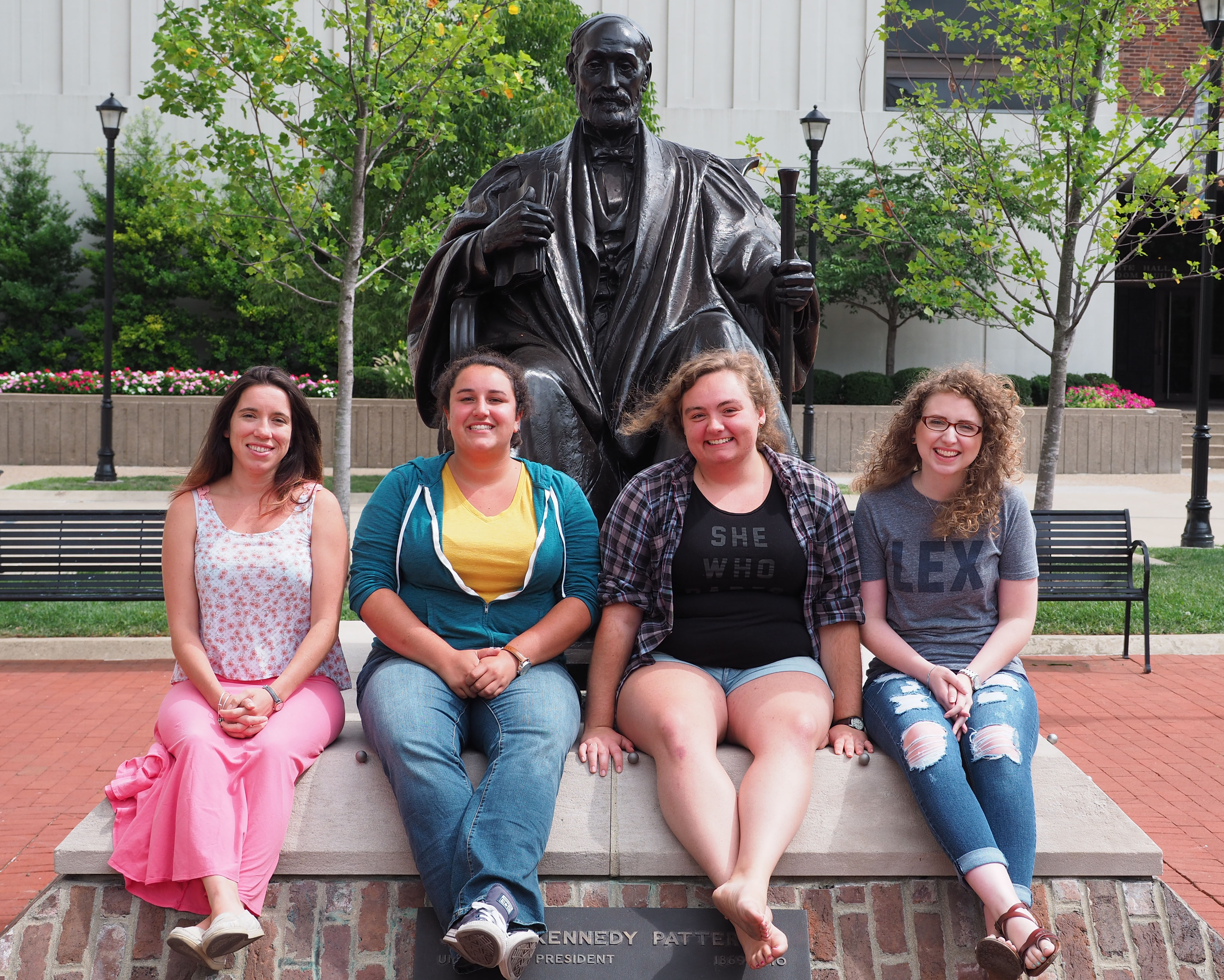 First class of GSM fellows - Fall 2015!
Left to right: Darleen Perez-Lavin, Julianne Vega, Kalila Sawyer, Deborah Wilkerson
Building an Inclusive Mathematical Community
Thanks to a five-year grant from the National Science Foundation, the Department of Mathematics was pleased to offer a Graduate Scholars in Mathematics program for qualified students. The grant focused on student diversity which included, but was not limited to, race or ethnic origin, gender, religion, gender identity, and disability. It also included first-generation students, students from low-income families, students from rural Appalachian communities, and other students with a history of overcoming adversity. Students from Appalachian counties in Alabama, Georgia, Kentucky, Maryland, Mississippi, New York, North Carolina, Ohio, Pennsylvania, South Carolina, Tennessee, Virginia, and West Virginia were strongly encouraged to apply. The Fall of 2019 we welcomed our last class of Graduate Scholars in Mathematics.
Graduate Scholars in Mathematics program allowed students to receive extra support during the critical first two years of graduate study in order to master graduate-level mathematics and move quickly into doctoral research. Scholars received fellowship support for the spring term in each of the first two years, allowing them to concentrate more fully on study and research. Scholars also received summer research fellowships in each of the first two years to master the craft of mathematics research under the supervision of a faculty member. Scholars traveled with full funding to professional meetings of the AMS, MAA, and SIAM, and networked with alumni mentors in academe, business and government.
The program is made possible by a generous grant from the  National Science Foundation (DUE-1356253)