Location:
W.T. Young Library Auditorium
Speaker(s) / Presenter(s):
Andy Kavoori
Andy Kavoori's talk, titled "The Word and the World: Lessons from South Asia and Beyond," will focus on a theorization of contemporary media practices around the interrelated network of what he calls the "logics of globalization". These include capitalism, nationalism, modernity and post-colonialism. He will seek to demonstrate the complexity of these logics in the working of media in South Asia and beyond.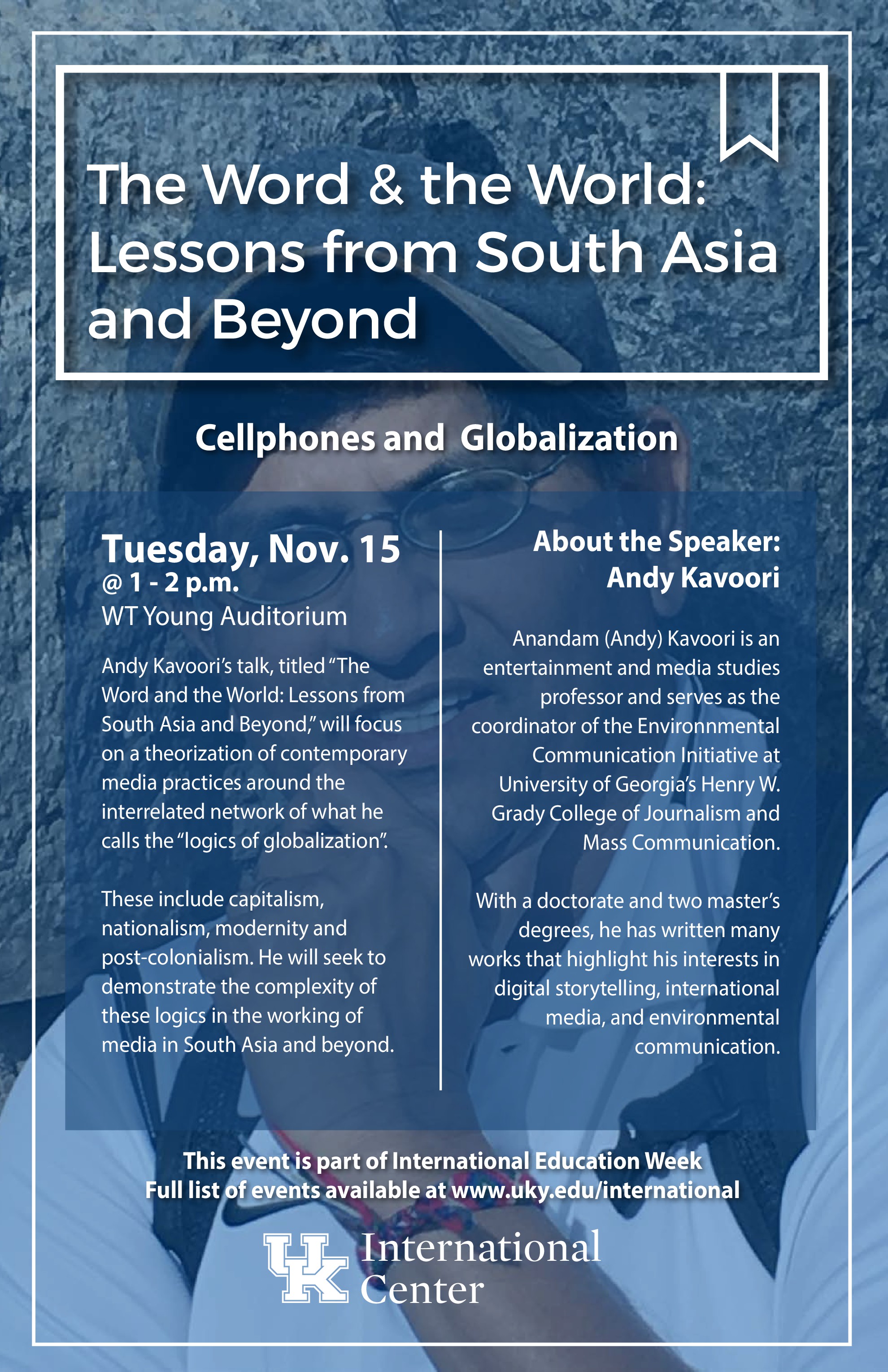 Type of Event (for grouping events):