by Carl Nathe
(June 16, 2014) — The University of Kentucky has received a $12.2 million grant from the National Institutes of Health to continue its work to better understand and minimize negative health and environmental impacts from hazardous waste sites.
The Nutrition and Superfund Chemical Toxicity grant funded through the NIH's National Institute of Environmental Health Sciences is administered through the UK College of Agriculture, Food and Environment. It supports the efforts of more than 50 scientists and students from 15 departments within the colleges of Agriculture, Food and Environment; Arts and Sciences; Engineering; Medicine; and Public Health.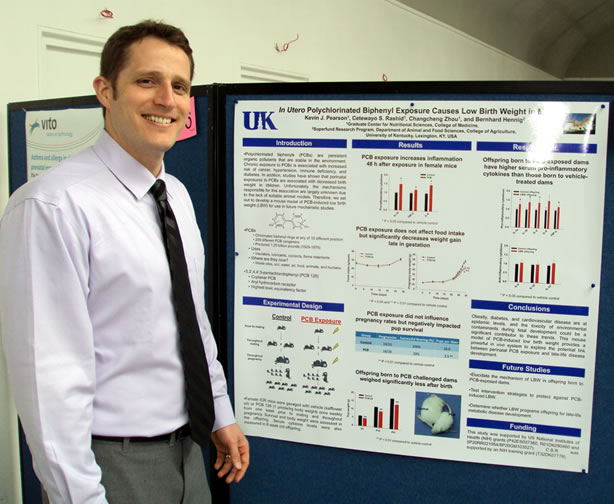 UK is one of only four programs funded in 2014, placing it in a very elite group of just 19 centers nationwide. UK has received funding for its Superfund work since 1997, with this being one of the largest NIH grants ever received by UK.
UK Superfund Research Center's biomedical research focuses on the idea that nutrition can help reduce negative health effects from exposure to hazardous chemicals. Environmental science researchers at the center are working to develop new methods to detect hazardous chemicals and clean up contaminated sites.
Kentucky has rates of chronic diseases, such as cardiovascular disease, cancer, diabetes and hypertension, well above national averages. The state is also home to more than 200 federal Superfund sites, including 14 active sites that are on the National Priorities List, a list of the worst sites in the country. The U.S. Environmental Protection Agency defines Superfund sites as uncontrolled or abandoned places where hazardous waste is located.
In Kentucky, such sites include abandoned waste dumps and large industrial facilities.  Many of these sites are contaminated with environmentally persistent chlorinated organic compounds, molecules which contain carbon and chlorine, such as polychlorinated biphenyls (PCBs) and trichloroethylene (TCE).
"Our biomedical research goal is to help offset the negative health impacts that can occur when humans are exposed to toxic chemicals, thus improving health and disease outcomes, which can be associated with such exposures," said Bernhard Hennig, center director and professor of nutrition and toxicology in the College of Agriculture, Food and Environment. "The team is also looking at the impacts of such exposures on prenatal development."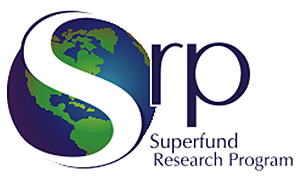 "We are optimistic that the results from our environmental science research will help accelerate the clean-up of several Superfund sites in Kentucky, such as the Paducah Gaseous Diffusion Plant. Our research is likely to have other applications as well, including uses in treating drinking water and removing toxic metals from power plant water," said Lindell Ormsbee, associate director of the UK-SRC and a Raymond-Blythe Professor of civil engineering.
"This project brings the best scientists from many different disciplines and colleges together for a high-impact collaboration that advances our knowledge of some of the most pervasive chemical contaminants in our environment," said Nancy Cox, dean of the College of Agriculture, Food and Environment. "These scientists also collaborate with colleagues from other state and national agencies and work within affected communities to educate individuals about strategies that may help combat the effects of contaminants and improve overall health."
For more information on the Superfund Research Center, contact the UK-SRC Research Translation Core at 859-257-1299 or visit the center's website, www.uky.edu/Research/Superfund.