Location:
Farish Theater, Downtown Lexington Public Library
Speaker(s) / Presenter(s):
Prof. Derek Alderman, University of Tennessee
America's Renaming Moment: On Realizing Its Reparative Possibilities
America is in the midst of place renaming moment. Names affixed to spaces across a variety of scales-- from city streets and university campuses to national parks and military bases—are being challenged and changed because they valorize historical figures associated with racism, settler colonialism, and patriarchy. In addition to this de-commemoration, communities are using place names as tools of reparative memory-work, to recover and do justice to erased indigenous ties to the land and the neglected contributions of people of color, women, and queer communities. While this renaming moment has been criticized (and rightly so to some degree) for being a performative distraction from "real issues," such a perspective can too easily dismiss the nation's history of place name activism along with how some members of historically marginalized groups view commemoratively named places as important to their lived experiences, identity struggles, and political-emotional wellbeing. Dr. Alderman explores the narrative, material, and affective capacities of place naming and along with what is required—intellectually and practically—to realize the full reparative possibilities of the nation's renaming moment. Such possibilities depend upon communities responding to the violent racialized and gendered histories behind named places, recasting place naming as a public participatory and regenerative process, and recognizing how commemorative renaming works with wider place-making discourses, practices, and locations to reproduce (or resist) social inequality.
More information for this event can be found here.
About the Presenter: 
Derek H. Alderman (Ph.D., University of Georgia) is a Professor of Geography and the Betty Lynn Hendrickson Professor of Social Sciences at the University of Tennessee, where he has also served as Head of the Department of Geography & Sustainability. His teaching, research, and public outreach focus on cultural and historical geography, with a major emphasis on the African American Freedom Struggle in the Southeast. Dr. Alderman is a past President of the American Association of Geographers (AAG) and a Fellow of the AAG. He is the (co)author of over 150 articles, essays, and book chapters—many of which have helped develop the growing interdisciplinary field of critical toponymic or place naming studies. His scholarship advances understanding of the role of named places in struggles over social justice, memory, and public space in America. Dr. Alderman is a nationally recognized authority on the topic of street naming, especially for civil rights icon Martin Luther King Jr. In August of 2022, he was appointed by Secretary of Interior Deb Haaland to serve on a National Advisory Committee on Reconciliation in Place Names, which is charged with identifying and recommending changes to offensive terms still in use for places throughout the U.S. as well as improving existing federal naming/renaming processes. The National Science Foundation and the National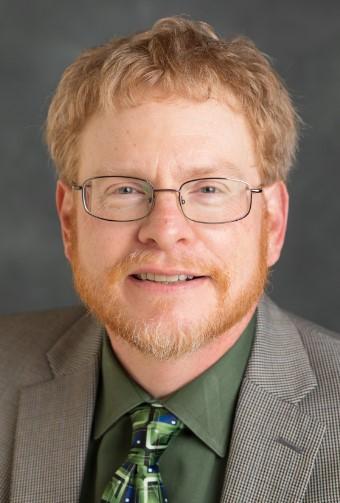 Endowment for the Humanities have fund Dr. Alderman's research and pedagogical work. Committed to publically engaged scholarship, Dr. Alderman regularly assists municipal officials, community organizations, journalists, documentarians, and DEI advocates. Print, radio and television media outlets have interviewed or quoted him numerous times, including CNN, MSNBC, New York Times, CityLab, Washington Post, USA Today, and National Public Radio.
Type of Event (for grouping events):